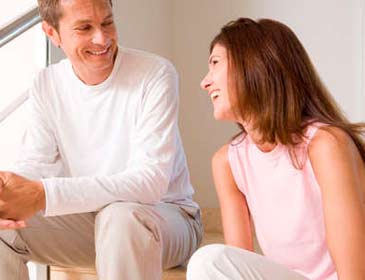 Fasting month means you can not go making out with a partner.
But there are limits that you must obey in order to fast void.


Some of your habits and couples making out on ordinary days, of course not be done during this month of Ramadan.
Here are some tips for a healthy dating during the month of Ramadan.


1.
Commitment

Make a commitment with a partner to make changes in the way of making out this holy month.
Polar communication so that couples do not take offense.


2.
Avoid touching

Touch each other is one habit that is mostly done by the couple.
Unfortunately this can not be done in the holy month.
The meaning of fasting is to restrain the passions, including the desire to touch the couple.
As a solution, take advantage of communication tools to stay connected and to avoid decreasing the reward of fasting.


3.
Never alone

In order to awake the passions alone should reduce the frequency.
Make a schedule to meet and make sure the meet after breaking the fast.
That way, you can still make out with a partner.


4.
Take advantage of the moment

Take advantage of this sacred moment with a good month.
Make this month as a moment to bring the relationship into a more serious direction.
As an option, throw open along with the involvement of parents of the couple so your relationship and family become closer.